Forming in Champaign, Illinois in 1967 and selling more than 40 million records, REO Speedwagon achieved significant commercial success throughout the 1980s.
While Neal Doughty was attending the University of Illinois as a junior was when he met fellow student Alan Gratzer. Gratzer had been a drummer since high school while Doughty learned some songs from the Beatles on his family piano.
Soon after having an impromptu jam session in the basement of their dormitory, they started a band. For a year, Doughty began to follow Gratzer's band while sitting in for a few songs. With the keyboard player being the leader, the other band mates were not happy with the situation. So on the last day of the university's spring semester, Gratzer (drummer), Joe Matt (guitarist) and Mike Blair (bassist) decided to leave the band to start a new on with Doughty.
For the first few years, the band had replaced their members from the original ones that started REO Speedwagon. Terry Luttrel became the lead singer in early 1968, Gregg Philbin replaced bassist Matt Blair and Gary Richrath taking over the guitarist role for the band.
It wasn't until 1971 when the band was signed to Epic Record in 1971 with the band line up for the first album consisting of Richrath, Gratzer, Doughty, Philbin, and Luttrell.
As Luttrell left the band in 1972 while eventually becoming the vocalist for Starcastle, he was replaced by Kevin Cronin. Cronin recorded one album with the band in 1972 before leaving the band because of internal conflicts but returned in the beginning of 1976. A year later, bassist Gregg Philbin left the band and was replaced with Bruce Hall to record their album "You Can Tune a Piano, but You Can't Tuna Fish". The album was released in 1978 and received radio airplay for years with their songs "Roll with the Changes" and "Time for Me to Fly".
As the band received many hits and sold-out concerts in the early 1980s, the band's popularity was starting to decline in the late 1980s as Alan Gratzer left the band in September 1988. Soon after Gratzer's departure, Gary Richrath quit the band due to an argument with Kevin Cronin.
Since the leaving of Gratzer and Richrath, the band has released multiple albums but none have topped on the charts. However, REO Speedwagon still tours around the country sending their fans back in time with their classic rock hits.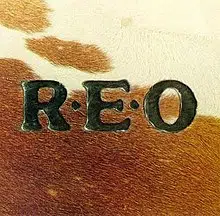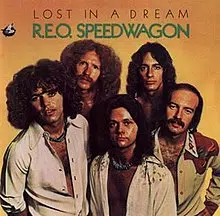 Current Members:
Neal Doughty – keyboards (1967-present)
Kevin Cronin – lead vocals, rhythm guitar, keyboards (1972-present)
Bruce Hall – bass, backing and lead vocals (1977-present)
Dave Amato – lead guitar, backing vocals (1989-present)
Bryan Hitt – drums, percussion (1989-present)
Studio Albums:
E.O. Speedwagon (1971)
E.O./T.W.O. (1972)
Ridin' the Storm Out (1973)
Lost in a Dream (1974)
This Time We Mean It (1975)
E.O. (1976)
You Can Tune a Piano, but You Can't Tuna Fish (1978)
Nine Lives (1979)
Hi Infidelity (1980)
Good Trouble (1982)
Wheels Are Turnin' (1984)
Life as We Know It (1987)
The Earth, a Small Man, His Dog and a Chicken (1990)
Building the Bridge (1996)
Find Your Own Way Home (2007)
Not So Silent Night… Christmas with REO Speedwagon (2009)
Source: https://en.wikipedia.org/wiki/REO_Speedwagon
Photographs by Kevin Klimek