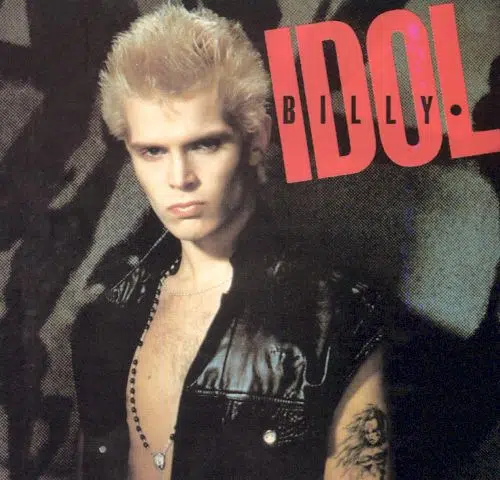 First achieving fame in the 1970s as a member of Generation X, Billy Idol embarked on his solo career during the "Second British Invasion" made famous by MTV the early 1980s.
His stage name "Billy Idol" was inspired by one of his school teacher's when they described him as "idle". He stated that at first he wanted to be "Billy Idle" however he thought that he could not because of Monty Python star Eric Idle, and chose Idol instead.
Idol first began his music career in 1976 as the guitarist in the punk rock band Chelsea, however he soon left the group along with his bandmate, bassist, Tony James who co-formed Generation X with Idol being the lead singer. The band was a success in the UK and released three albums before separating in 1980. A year later, Idol moved to the US to pursue his solo career with guitarist Steve Stevens and releasing his debut album "Billy Idol" in 1982. The album was a commercial success and with the music videos for the singles "Dancing with Myself" and "White Wedding" he soon became a staple to the newly-found MTV.
Billy Idol has not only achieved fame for his solo career with the music videos for his singles "Dancing with Myself" and "White Wedding" but he was also nominated for a Grammy and several different MTV Video Music Awards that include; Best Direction and Best Special Effects. Idol did however win an award for Best Video from a Film for his hit "Cradle of Love".
Studio Albums by Billy Idol:
Billy Idol (1982)
Rebel Yell (1983)
Whiplash Smile (1986)
Charmed Life (1990)
Cyberpunk (1993)
Devil's Playground (2005)
Happy Holidays (2006)
Kings & Queens of the Underground (2014)
source: https://en.wikipedia.org/wiki/Billy_Idol